2022 is wrapping up and we're looking back at some of our favorite bike builds.
As usual, a lot of titanium left the shop this year but we had a few new carbon bikes in the line up as well.
Thank you to everyone who trusted us with their business this year!
Enjoy.
.
Chad's Mosaic GT-1 AR
Chad's GT-1 AR was our first Mosaic with Shimano's latest 12 speed Di2 group. We've said it before; the Mosaic GT-1 AR is an ideal all-rounder for Houston. It isn't often that polished silver lands on a bike, but Chad's choice of silver Chris King items against matte Pearl Navy turned out stunning. SRM power, Enve throughout, wheels built in house… what a bike.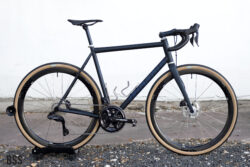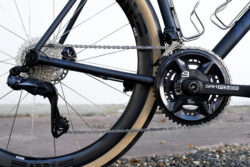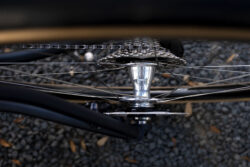 .
Vladimir & Miller's Mosaic GT-1 45's
Vladimir & Miller commissioned us for this beautiful pair of big tire titanium bikes. Heaps of tire clearance, a 2x drivetrain, low gearing, and custom paint were on the couples' checklist – Mosaic's GT-1 45 fit the bill. A Chorus mechanical drivetrain allowed low gearing and Mosaic furnished the stellar paint and room for rubber. Each bike has Enve components, a delicious mixture of Chris King and White Industries items, a Chorus 12 speed drivetrain, and wheels built in house.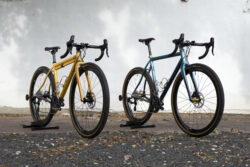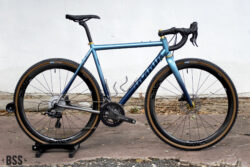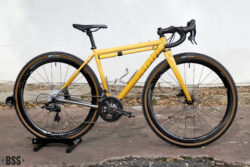 .
Mike's Pinarello Dogma F
This stealthy Dogma F is Mike's fourth iteration of a Campagnolo equipped Pinarello road bike. We're honored that so many customers trust us to build them multiple beautiful bicycles – Mike is one of those loyal customers. Bora Ultra WTO's and Super Record 12sp EPS. Enough said. Thank you, Mike!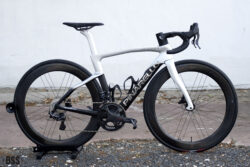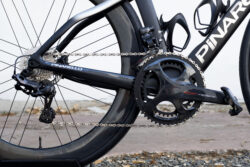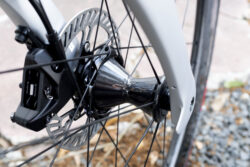 .
Chris' Mosaic RT-1d
Often times a customer comes to us with a fairly open mind as to what they want a bike to look like and what they want on it. Then occasionally someone comes in with a meticulous list of items and a paint scheme in mind – Chris' disc brake Mosaic RT-1 was one of those predestined projects. The combination of Pearl Glacier Blue & Silver couldn't have turned out better. Enve bits / SRM power / 3.4AR's / Sram AXS.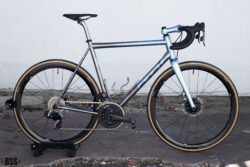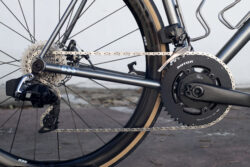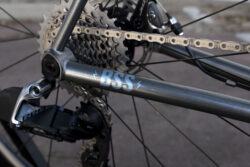 .
Max's Mosaic GT-1 45
Max brought us a photo of his beloved, old steel road bike for inspiration on this GT-1 45 gravel rig. We buttoned up the bike about 24 hours before this years Midsouth and Max took the bike for a long and muddy test ride. The bike houses custom built wheels, bass boat flake in the paint, Sram Force XPLR, polished silver White Industries bits and a titanium cockpit to top it all off.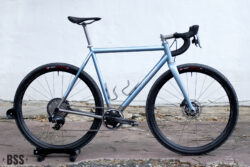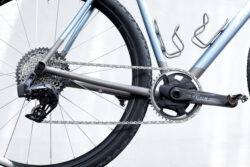 .
Yousuf's Mosaic RT-1d
Yousuf's Mosaic RT-1d was a truly unique custom bike project. The bike boasts an intricate paint job applied in house at Mosaic Cycles, a Dura Ace 12 speed Di2 group, house built Reserve 44's / Chris King wheels, mix matched Chris King bits throughout, and a Black Inc integrated bar / stem combo. What a bike – thank you, Yousuf!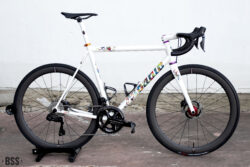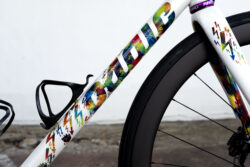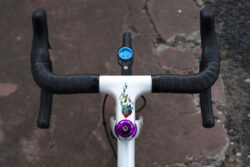 .
George's Mosaic GT-1 45
It's always a pleasure to watch someone catch the "bike bug." This gorgeous GT-1 45 serves as George's quiver killer. He's got two sets of wheels for the bike – one alloy HED Belgium G/Chris King set and the depicted Enve 3.4/Chris King set. The matte turquoise and Cumberland grey combination is an absolutely perfect addition to the bike. GRX Di2 / Enve / Rotor / Chris King / painted Silca Impero frame pump.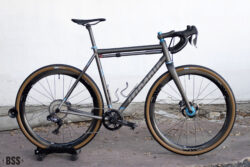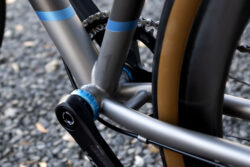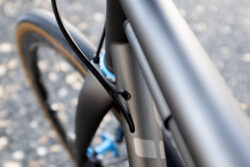 .
Jeff's Mosaic GT-2 X
Jeff's Mosaic GT-2 X was our first from Mosaic's "X" line up. In addition, the bike features a new paint scheme from Mosaic; the Overland scheme. Rene Herse 55mm Fleecer Ridge tires support the 1x specific adventure machine and a SonDelux generator hub will light whatever path Jeff chooses. The bike features GRX mechanical, Chris King, wheels built in house, and an Enve / Ritchey carbon cockpit.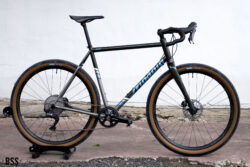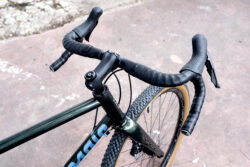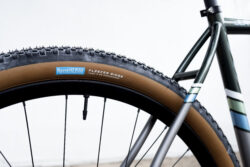 .
Jason's Sarto Lampo Plus
Newest in Jason's ever expanding test bed of a stable is this sleek Sarto Lampo Plus. The bike sports 11sp Dura Ace Di2, SRM power, and will roll atop several wheelsets ranging from Lightweight Pfadfinder EVO's to a custom built set of Zipp 454 hoops with DT240s equipped with CeramicSpeed bearings. Thank you, Jason!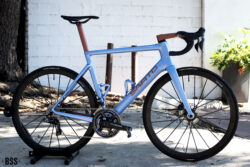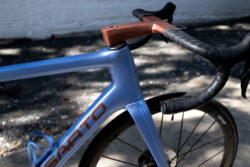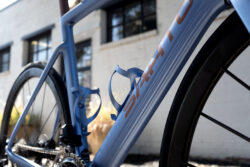 .
John's Mosaic GT-1 45
John had us build up a lovely disc brake RT-1 back in 2020, and we were lucky enough to assemble another incredible Mosaic for him this year. This bike has it all; Dura Ace / GRX Di2 combo, Rotor 46/30 gearing, Enve 3.4's, Matte Mango Chris King items throughout, and a titanium bar & stem combo from Mosaic. Thanks for trusting us, John!