The year is drawing to a close and we're looking back at a few amazing bike builds. We're thankful to experience such a great group of customers as well as craftsman in the industry. In no particular order, here's ten eye opening bicycles that left our doors in 2019.
.
Wil's Mosaic RT-1
Wil came to us wanting a road bike he could easily travel with and ride anywhere. With his request close to the release of Sram AXS, we suggested a Mosaic RT-1 outfitted with wireless shifting and disc brakes. It's hard to beat the timeless aesthetic of raw titanium and a frame without cable stops or shift entry points. An Enve cockpit, Kogel bottom bracket, and Chris King hubs/headset complete the sensation that this titanium frameset was built to carry. Wil's Mosaic RT-1 is an excellent representation of what we love putting together; a performance bike with classic aesthetic that will stand against time.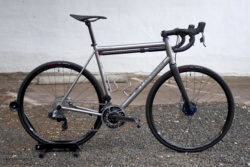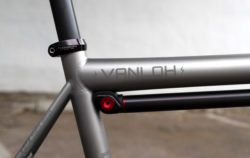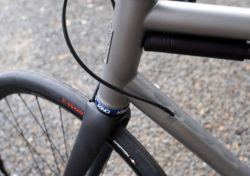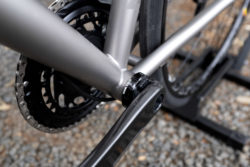 .
Jason's custom painted Dogma F10
It's all about the details. Spectrum nailed the execution of Jason's idea for a subtle, personalized pattern over this F10 disc. The entire bike was painted by Spectrum, a detail worth mentioning as it would be easy to assume that orange paint was laid over an existing black base. Spectrum's skillset is evident not only in the meticulous patterned sections, but the application of matte and gloss black as well as logo replication. The bike is outfitted with a Rotor 2INpower, Dura Ace Di2, and Zipp 454's – though a set of Lightweight Meilenstein's have taken a more permanent position on the bike.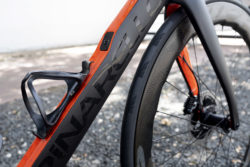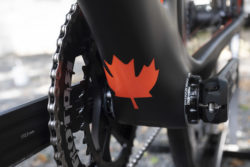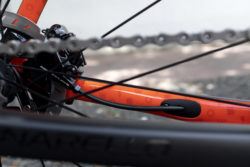 .
Newbury's Santa Cruz 5010 CC
Brian had been riding a 2003 Curtlo with 3×9 XTR, Paul thumbies, and a rigid Soma Fab fork – though the bike was originally outfitted with a Marzocchi 105mm suspension fork. The fillet brazed, 26in Curtlo was ocean blue and custom built for him with a low top tube and shorter chainstays for technical trails around the Lehigh Valley in eastern PA. Today, Brian's 27.5+ 5010 is a totally new trail machine, but the bike pays homage to his Curtlo in a number of ways. The 5010 is robins egg blue and is equipped with 12 speed XTR, house built wheels with White Industries hubs, Fox suspension, and even a few Paul bits. It's always fun to put together a bike that's so uniquely one person and Brian's 5010 is just that. Thanks, dude!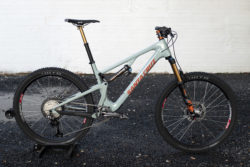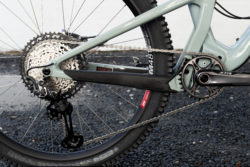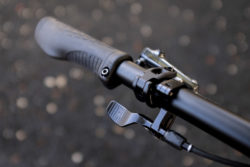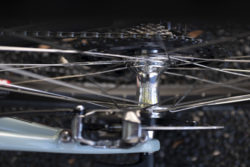 .
Frederik's Mosaic GT-1
Being a ex-triathlete, Frederik is no stranger to an aggressive stance. This 1x GT-1 is an all out dirt smasher with a long toptube, short headtube, and heaps of rubber clearance; it's got everything you need and nothing you don't. This was one of our first GT-1's with Enve's new G Series Gravel fork, affording new realms of tire clearance that the Enve All Road fork couldn't supply. When Frederik travels to the mountains of southern Italy, he readies the bike with compact chainrings and front derailleur – an easy install with wireless electronic shifting.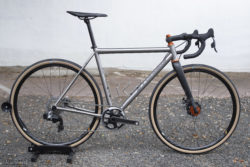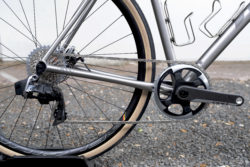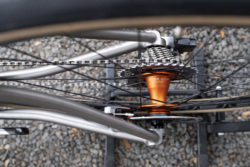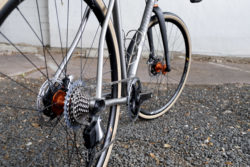 .
Will's Open U.P.P.E.R.
In May, a group of us went to San Diego for the Belgian Waffle Ride and this custom painted U.P.P.E.R. was Will's weapon. Three cities, in which Will has lived & worked, are represented on the bike; Houston, San Fransisco and New York. The inside, left chainstay has the three cities depicted in a "boarding pass" font and the top tube houses a tribute to Will's love of baseball. The bike includes complete custom paint from Spectrum, house built Enve AR's + matte punch King hubs, a King Dropset headset, a Kogel bottom bracket, a White Industries crankset, and Dura Ace Di2. It's hard to imagine such wild colors and an odd bundle of components looking good together, but this thing is slick from top to bottom.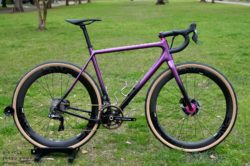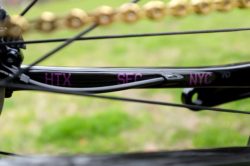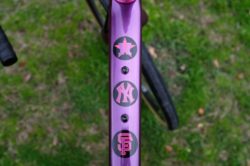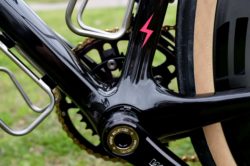 .
Jason's custom painted Allez Track
I don't know if it was all the talk about track bikes at the shop or Jason's own dream of deep custom bicycles, but this thing happened and we're so glad it did. We're a short drive from Stephen at Caustic Customs Anodizing so delivering a few fixie bits was the perfect excuse for a quick photo shoot & write up. The thought of coupling his work with that of the crew at Spectrum had been on our minds for a while; Jason's Allez track bike brought it all to life. Hailing from Newfoundland, Jason chose a color palate to represent the regions tartan. The bike is complete with a Stages power meter, wheels built in house, and a Shimano Pro Stealth bar/stem.
Casey's Mosaic RT-1
Casey joined the team this year leading rides, developing community in and around the shop, and spearheading the launch of our partnership with Rapha. Needless to say, he's got taste. An RT-1 is just the right tool for a ride leader and happens to be the perfect canvas to tell a story. Spectrum's tri-panel paint scheme features the colors of our very own Houston Astros and is reminiscent of the role baseball played in Casey's younger years. In full BSS form, Casey chose an appropriate mix of robust and high performance components. The entire bike is outfitted in Dura Ace, which pairs well with a matte slate King headset and bottom bracket. If you're drinking coffee and thumbing through Rapha apparel in the cafe, you'll likely catch yourself staring at this one of a kind titanium dream machine.
.
Tyler's Mosaic GT-1
Getting to come alongside a close friend's dream-bike-build-process is some of the most fun a bicycle fanatic can have. I got to experience just that with Tyler as he developed a vision for his Mosaic GT-1. Paint inspiration borrows from his roots as a New Mexico native and the build aesthetic is totally Tyler; polished silver White Industries headset/hubs, an Easton EC90 power crankset, an Enve cockpit, and polished silver Paul Klampers. I also love that in a world filled with 12 speeds and electronic shifting, Tyler was like "No, let's do Red 11 mechanical because it's the shit!" This bike, along with Will's U.P.P.E.R., attended the BWR and proved to be the right machine for the job. You might catch Tyler and his Mosaic during an all day gran fondo, a fast road ride or a chill cruise in search for coffee.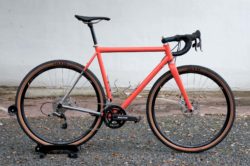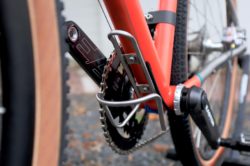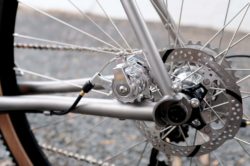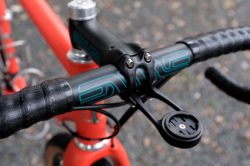 .
Jason's Dogma F12
When the F12 was released, Jason was eager to add one to his stable and put it through the wringer. This bike speaks for itself; Dura Ace Di2 (if it ain't broke, don't fix it), Lightweight Meilenstein's, CeramicSpeed, and Origin carbon SRM power. Enough said.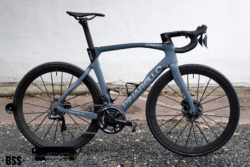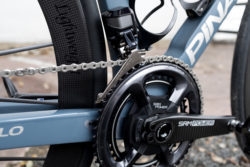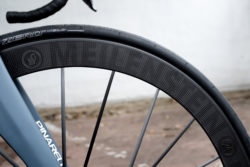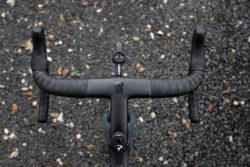 .
Mosaic + BSS Mosaic RS-1
When Mosaic Cycles does something new, we want to be a part of it. This year Mosaic released a steel bike made with Columbus Spirit HSS performance tubing, custom geometry, and a six week lead time – including paint. "Having a really solid steel road bike in our line-up really completes the models we offer," said Aaron Barcheck, Mosaic Cycles founder and lead framebuilder. "We've brought our own Mosaic perspective to the steel road bike; all the things you'd want out of a modern bike with the timeless ride qualities of a premium steel frameset." We left the paint scheme up to Mosaic & Spectrum and the result was completely unique. The bike is topped off with matte bourbon Chris King, Enve 3.4's, an Enve cockpit, Dura Ace Di2, and an Origin carbon SRM power. Steel is real.