2021 has been both difficult and rewarding. We're thankful for a loyal group of customers and for each new rider who trusted us this year to build the bicycle of their dreams.
With so many amazing bikes, we wanted to share our favorites from the year. Here they are, in no particular order.
.
Jacob's Mosaic RT-1d
Jacob brought in a few pieces of inspiration for this build, among them a photo of the Apollo 11 rocket. The crew at Mosaic put together a paint job that brought Jacob's ideas to life and man did this thing turn out sharp. Dura Ace Di2, Enve 4.5 AR's with Chris King hubs, and a Tri-Panel paint scheme… Thanks Jacob!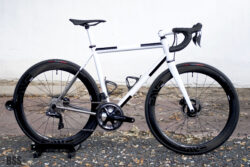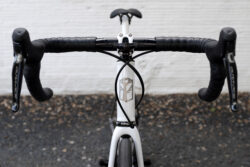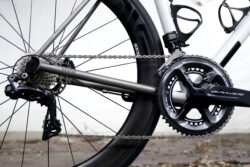 .
Jason's Pinarello Dogma F
Keeping with what has become standard issue on Jason's bikes, his new Dogma F received 11sp Dura Ace Di2, SRM power, and Lightweights – a set of Meilenstein Evo's this time.
Though this wasn't his first Dogma, it was our first F build. Thank you for all the bikes and years of loyalty, Jason!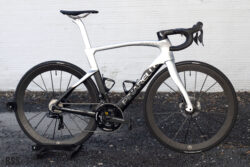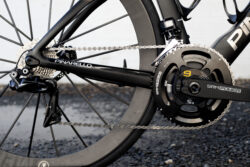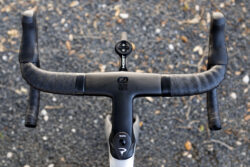 .
Brian's Mosaic GT-1 45
Mean geo, two chainrings up front, Enve 4.5 AR's, and GRX Di2 make this big tire gravel bike a full on race machine. Mosaic showed off their finish work skills with a green fade littered with miniature lightning bolts and matte BSS & Mosaic logos. Brian rides 45mm Schwalbe's, but the bike has clearance for a little more rubber.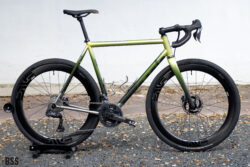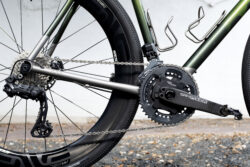 .
Mike's Aethos
Mike commissioned us for a beautiful new road bike, which received our first Dura Ace 12sp group. There may not be a better bike for Arizona riding than an Aethos equipped with such a wide gear range; and it weighs just 12 lbs! Catch Mike on this cool grey chameleon dream machine in the hills of Phoenix, AZ. Thank you, Mike!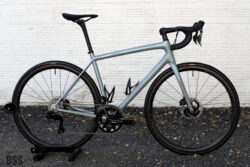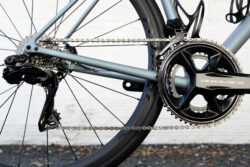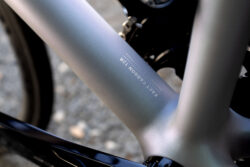 .
Kasey's Mosaic RT-1d
It's always gratifying to put together a bike for an athlete who truly benefits from completely custom geometry – Kasey's RT-1d fits the bill. Kasey wanted a simple, fast road bike so she opted for Sram AXS and a 1x set up from Rotor. This particular power crankset (Rotor Aldhu 24 + InSpider) allows for a 155mm crankarm, left & right power balance, and an AXS compatible chainring. Bonus points for 31mm tires!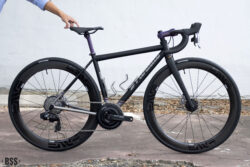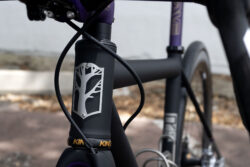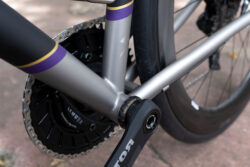 .
Tania's Pinarello Bolide TR+
After many years of racing on an older rim brake bike, Tania had us assemble a new TT bike with modern adaptations. Not only is the Bolide TR+ a top tier frameset, but Tania chose to outfit it with Dura Ace Di2, hydraulic disc brakes, Enve 5.6's, and a Rotor power crank. Thanks, Tania!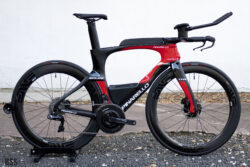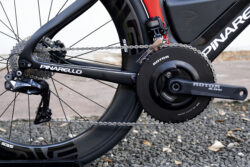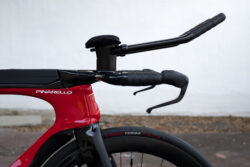 .
David's Pegoretti Responsorium
A Pegoretti Respo, Super Record 12, Bora One's… this bike speaks for itself. David's had a few nice bikes in his stable, but this one tops the others. Thanks for trusting us with such an incredible project, David!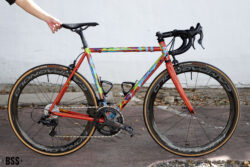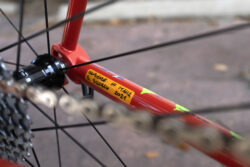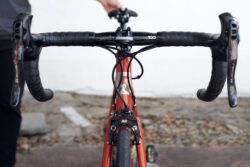 .
Wally's Mosaic GT-1 45
There's a few specific components on Wally's Mosaic that make it such unique piece of equipment while looking like a million bucks. A Rotor Aldhu 24 crankset allows for a 46/30 chainring combination and a 24mm spindle (important for a BSA shell + etube wires). The GRX Di2 rear derailleur accommodates a 34t cassette, giving Wally a 34/30 low end gear ratio. Chris King hubs, a CeramicSpeed bottom bracket, Enve 3.4 AR rims, and a full Enve cockpit finish off the ensemble. Incredible bike… Thank you, Wally!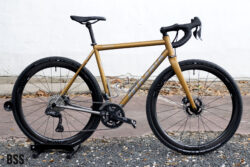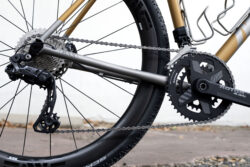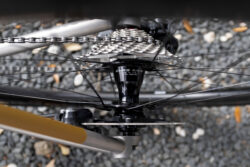 .
Alessandro's Pinarello Dogma F12
This EPS equipped F12 was a dream-bike project for Alessandro. With a dedicated interface location in the downtube, this F12 was the perfect home for Campagnolo's latest iteration of 12sp EPS. A tubeless setup on WTO's carry the bike on a comfortable and fast platform. An all black bike always looks tough. Thanks, Alessandro!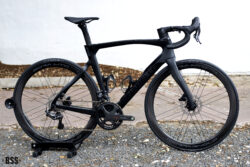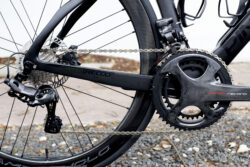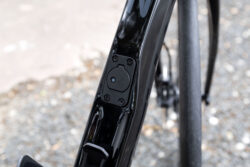 .
Clark's Mosaic GT-1 45
Clark has ridden Campagnolo competitively for years on both road and cx bikes, but had yet to venture into the "disc brake, gravel bike" realm. What a gorgeous bike… 3.4 AR's with White Industries CLD hubs, a full Enve cockpit and SRM power pedals make this GT-1 45 a top shelf, yet durable bike. Aside from the depicted wheelset, we laced up a second set with HED Belgium G's and a 24h White Ind CLD hub. Thanks for trusting us with this one, Clark!